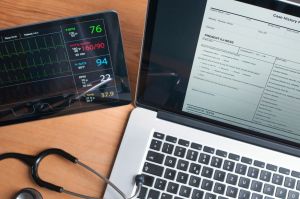 E-Claims Processing
Dealing with private insurers can sometimes be a hassle and information can be lost in the claims process. We have a system to help keep problems between our office and insurers to a minimum.
Our E-Claims work just like an email to insurers.
Patient info that is already in the computer is added to a procedure if it applies.
At the end of every workday all of the claims are sent together to a clearinghouse to verify that all of the information is correct.
The information is then forwarded to the respective insurance company to be processed.
E-Claims processing is quick and painless.