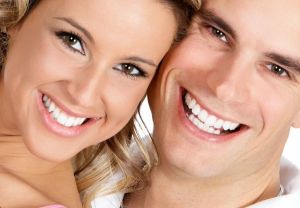 Teeth Whitening Procedures
Your smile helps introduce you. Having confidence in that smile is important and having nice white teeth can help give you that confidence.
In-office bleaching is a process that typically only requires one visit.
Unlike home treatments, in-office whitening uses a stronger agent to color the teeth, while also having your gums and mouth protected from these agents.
It is important that the procedure protects existing tooth enamel, in order to avoid new problems and costs later on.
In-office bleaching also allows your dentist to deal with issues that may arise from the process such as tooth sensitivity.
With proper maintenance, including dialing back on some habits such as drinking coffee and smoking cigarettes, teeth whitening can last many years.
At Fulmer Dentistry we also offer fabrication of at-home Teeth Whitening Trays to assist in the maintenance of your brighter smile.
Learn About At Home Teeth Whitening