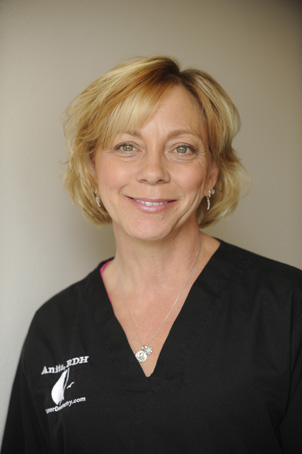 A bit about me:
I have been in the dental field for over 35 years, and have worked my way up from being a dental assistant.
When my youngest child started kindergarten it provided me with the opportunity to attend Dental Hygiene school.
In 1993 I graduated from Milwaukee Area Technical College.  For just over 20 years  I have been a Dental Hygienist, working in general and periodontal offices.
I have received certificates  to administer local anesthetic and also to use a laser.
My biggest source of pride is that of the relationships I form with my patients. My job is to offer pertinent information and advice as a part of our thorough and professional dental service. Trust is key.