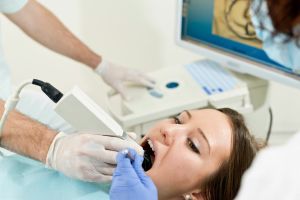 In-Office CAD/CAM Dentistry
CAD/CAM technology allows the office to design restorations on a computer screen. It displays a 3-D custom image of your tooth/teeth obtained by capturing the image with a digital scanner.
The dentist then uses those images to design a final restoration.
The restoration is milled from a block of ceramic material in a milling chamber, customized and finished.
The benefits include restorations that are stronger and less likely to fracture as well as the opportunity to have your restoration created in a single visit.
CAD/CAM dentistry is not an answer for every instance, so consult with the dentist to see if it is the right option for you.